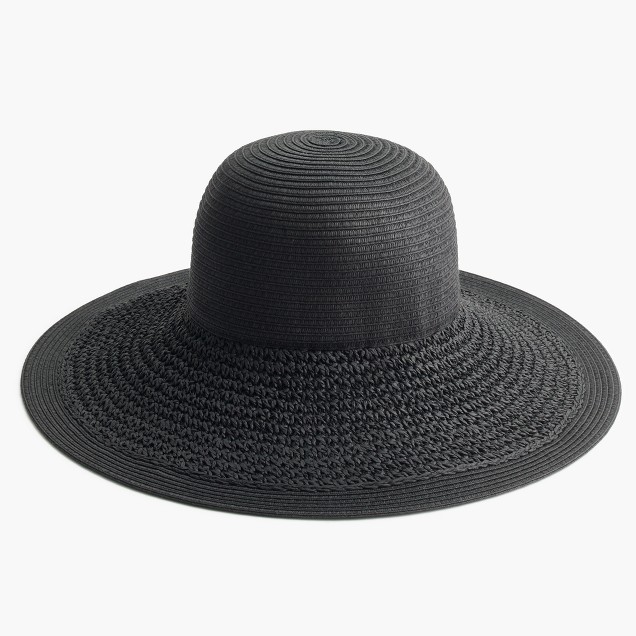 I'm not loving stripes or ruffles or the off-shoulder look as much as everyone else it seems. What I love the most at J.Crew right now are the few staple items that have stuck around for the past few seasons.
Topping this list is the Textured Summer Straw Hat, which comes in black and a natural tan. This hat is a head turning statement piece. It makes everything else you wear instantly chic. It's proportions are perfection. I hope they make this forever. I'm sure they will not. Stock up while it's available. Everyone should have one. The description for the current version says it is foldable and packable, although in past seasons it was not and it looks the same as past seasons.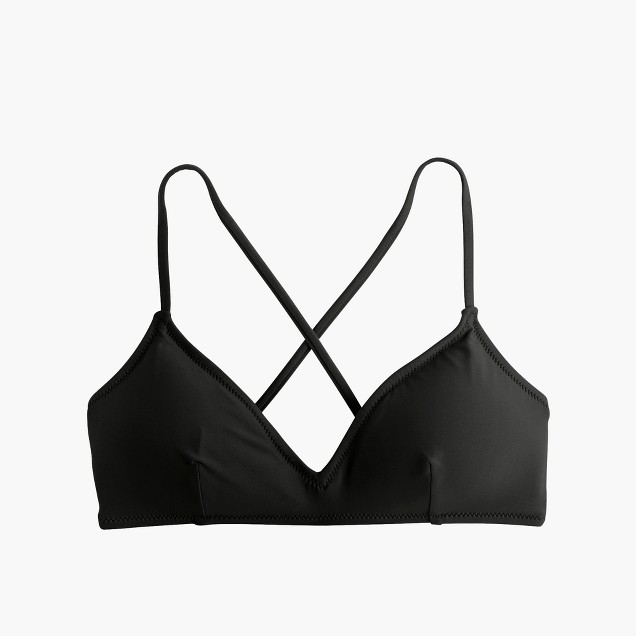 Next up is the French Cross-back Bikini Top. It comes in a multitude of colors and extensive sizing options. The sizing is a little tricky but with free shipping and returns, it isn't too much of a hassle to get the right fit.
Love this twill Ebbets Field Flannels hat. Ebbets Field carries this hat in wool. It's nice to have the twill option here, although wool sounds good, too…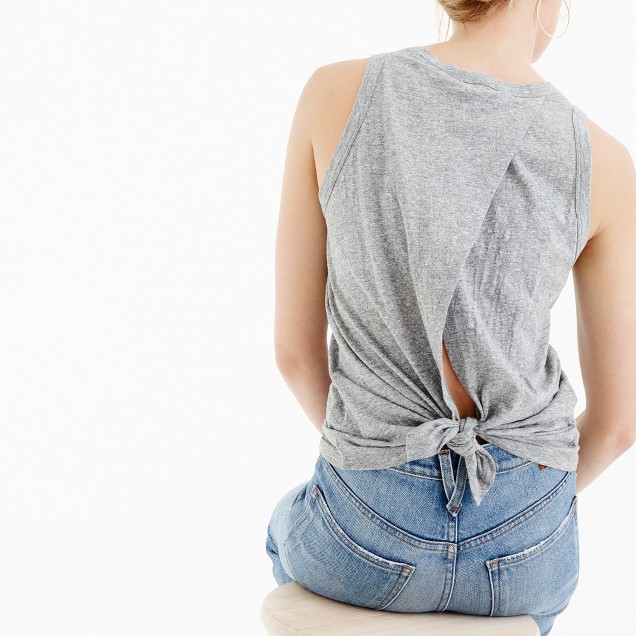 The one thing I like out of the new arrivals is this Knot-back Tank Top. It has a more modest overlap in the back than some of the other versions I've seen, which is a nice option to have if you aren't a fan of a more exposed back.