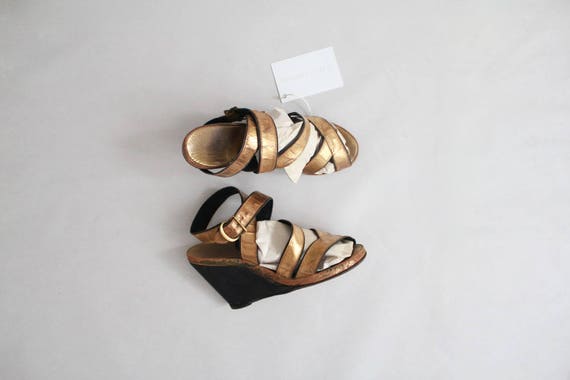 Today I'm rounding up wedges currently available for sale in small sizes starting with the oldest pair I can find, a pair of gold 1930s gems, pictured above. Apparently, Salvatore Ferragamo is credited with inventing modern wedges in the 1940s, but another source dates his invention to the mid 1930s, citing a limitation of leather and rubber as the reason he employed cork and wood. The same source says the lack of leather and rubber during World War II contributed to the wedge's rise in popularity during that era. The wedge silhouette isn't exactly the first shoe shape to come to mind when one thinks about the 1950s (understandable), yet examples do exist. Who knew the wedge sandal never really went out of style? But first, the 1940s.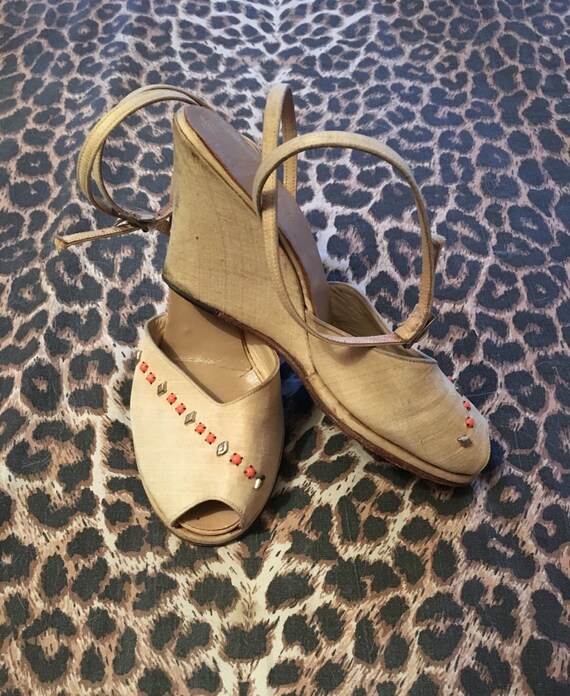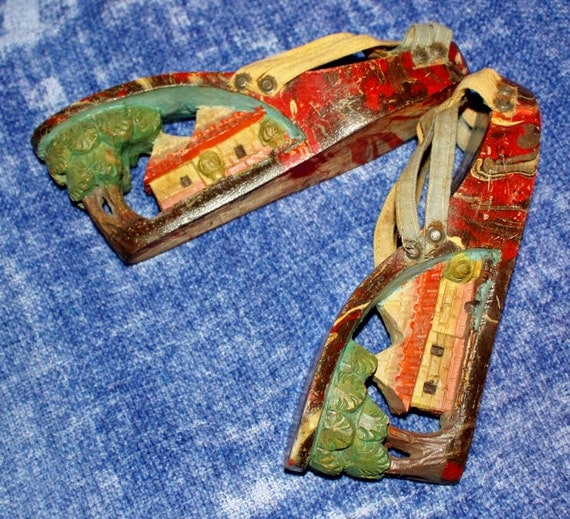 There was the lady who lived in a shoe, and then there is the shoe with the home carved into it by hand, apparently circa 1940s.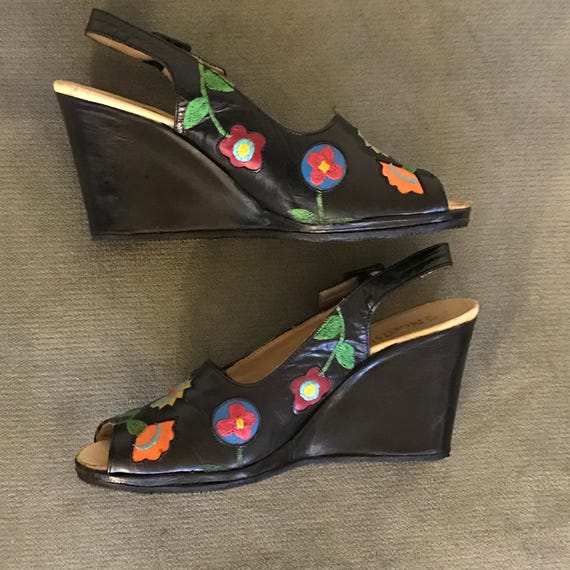 70s slingback wedge. Another floral wedge.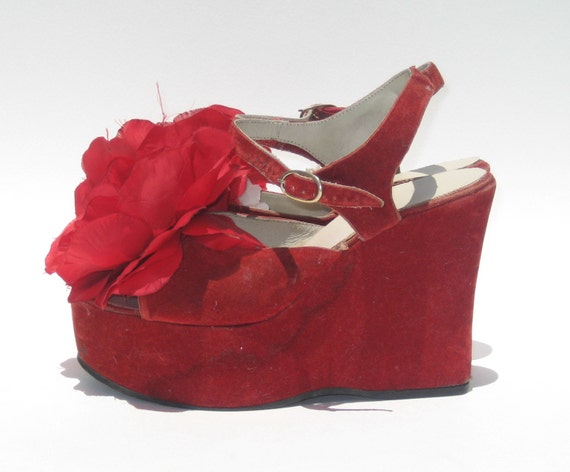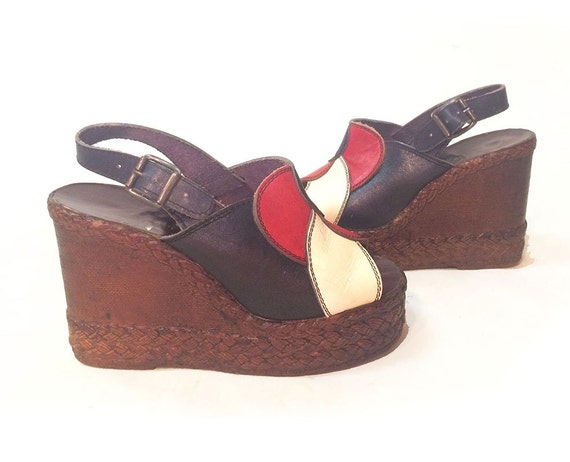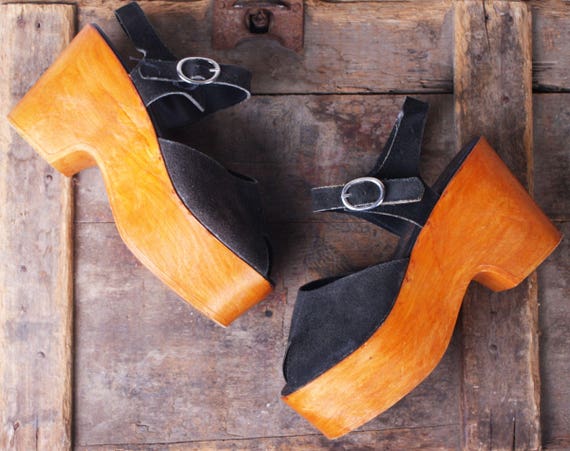 Peep toe platform by Montogomery Ward.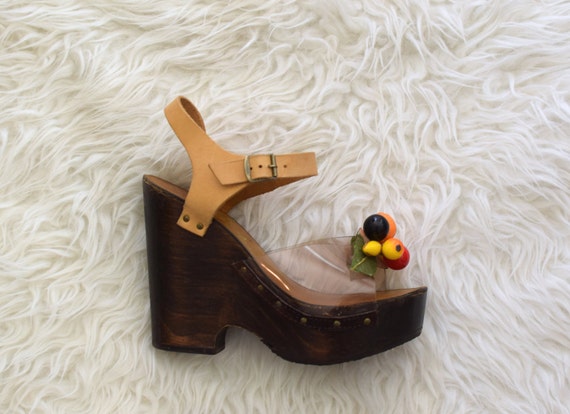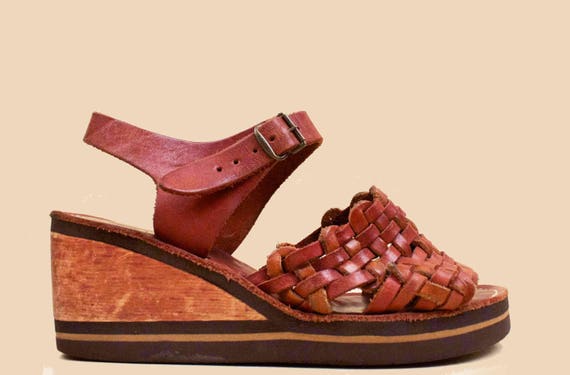 Huarache wedge. Similar pair for even smaller feet. Another similar pair.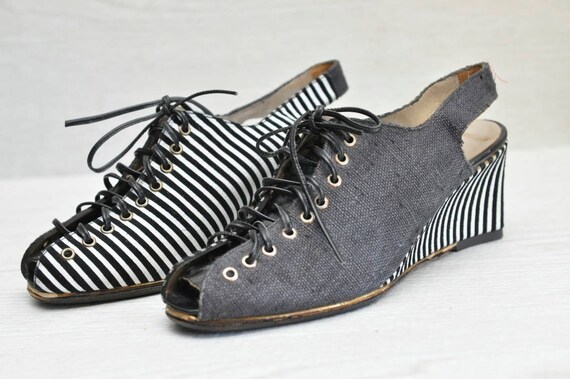 Mix-matched lace-up slingback wedge.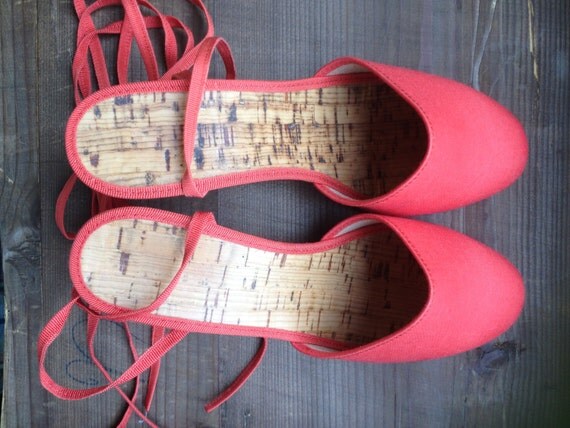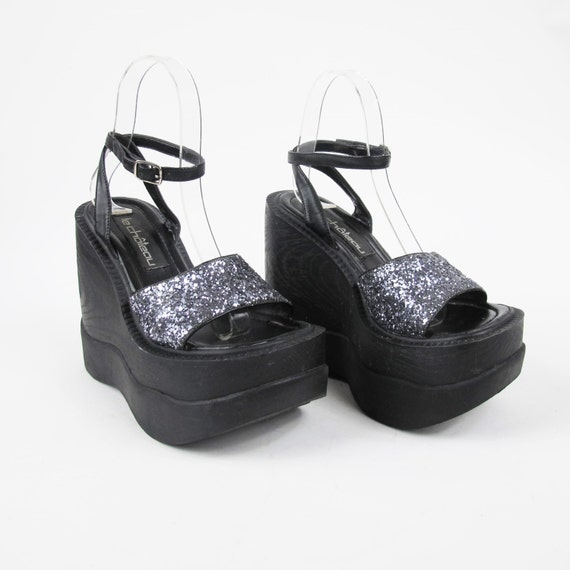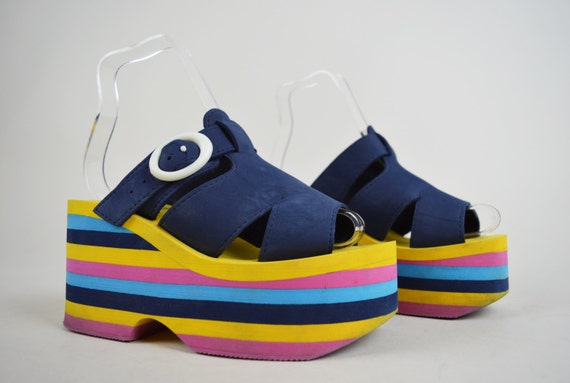 Striped foam platform wedges, circa 1990s.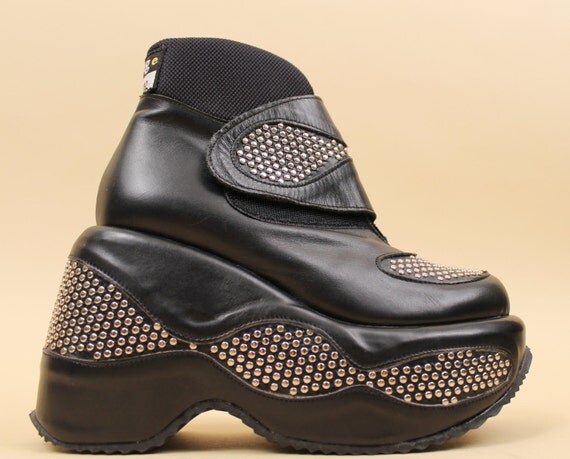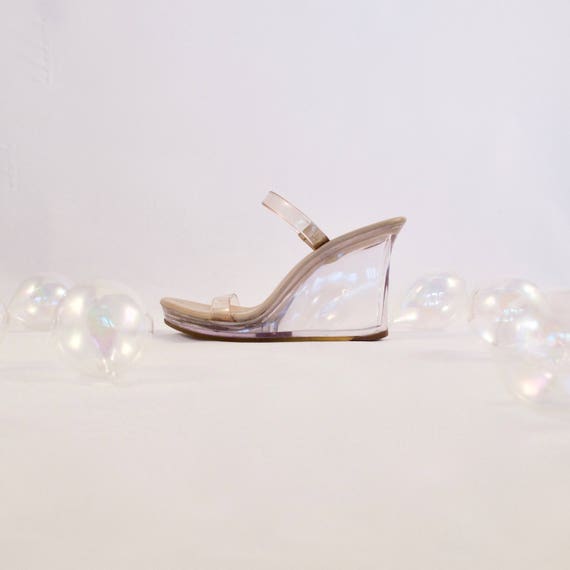 Marc Fisher wedge, circa 2017.